TLDR
Portal The Uncooperative Cake Acquisition Game is a must-have in any Portal fan's board game collection.
A thinky, chess-like competitive game with thematic mechanics similar to those featured in the video game series.
The humor of the franchise likewise carries over; however, its subtleties will be lost on those unfamiliar with the series and would therefore have less appeal.
Pros
Highly strategic & puzzle-like
Humor & themes true to the Portal video game series
Quick setup
Cake, turret, and companion cube miniatures
Includes Portal 2 Steam key
Cons
Rulebook is unclear, requiring several readings to understand
Finicky test chamber board game components can slow the game down
Grim themes
Lacks solo mode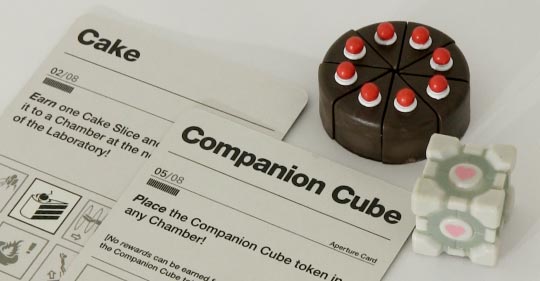 Overview
With the Portal 2 10th anniversary just passing, now is the perfect time to revisit the series with this board game developed by Jeep Barett of Value.
Just like the video games series, the board game will exercise your mind; however, unlike the original franchise, you are working against your fellow test subjects as you compete to acquire precious cake.
With several humorous references to the video games, this title will thrill fans of the series; however, it will likely confuse those unfamiliar with the games.
Throw in a somewhat muddled rulebook into the mix, and you have a recipe for something not as delicious as cake for newcomers.
Having prior knowledge of the Portal video games will make this board game easier to learn and play as many of the themes and mechanics are true to the series.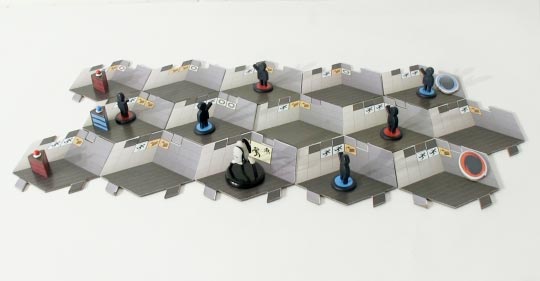 Story
Players have awoken from a Covert Hibernation Vault and have been divided into divisions and assigned a jumpsuit of their favorite color.
They must prove which team carries the most effective color for science by navigating the test chambers of Aperture Science, collecting colored cake, and incinerating their opponent's cake.
The winning division goes down in the history books of Aperture Science by being included in the book titled: "Team of Rivals: The Scientific Genius of <insert jumpsuit color here>."
All subsequent test subjects will be assigned the winning color before testing.
Parental Guide
There is no orange color, which is Chell's color in the video games, implying that everyone who participates in this test dies.
Unfortunately, the only way to end the game is to euthanize your own test subjects once you have a lead in cake.
This is a thematic departure from the video game where players sought to save the life of their test subject instead of ending it.
Killing test subjects is only a thematic element of the game; we prefer to think of our test subjects as entering and re-entering test chambers.
The Portal series is ultimately a mockery of scientism and technocracy, which we greatly appreciate.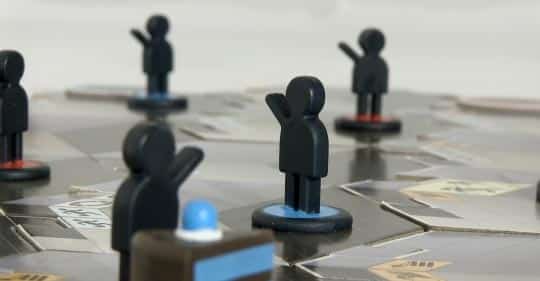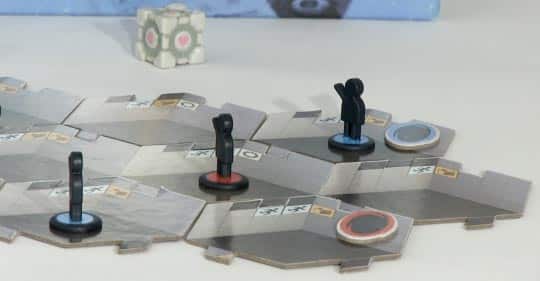 Closing Thoughts
The game board or laboratory is constantly changing, with opponents applying "gotcha" Aperture Event Cards that also change the universal game rules.
This, with an introduction of portals, companion cubes, and turrets, leaves a great deal of strategy and quick thinking needed to come up on top.
The game includes a GLaDOS Standee that is meant to designate the destruction of a chamber; however, this mechanic or component is not needed and adds an unnecessary step in gameplay.
We received a Steam Key for Portal 2, which was a nice bonus, and an excellent way to introduce board gamers unfamiliar with the series into the franchise.