Was Jesus a Calvinist?

If the answer is yes, one has just blasphemed by exalting a man above God.
If the is answer no, the term is nullified.
Calling oneself a Calvinist, therefore, is another way of saying "I'm an idolater."
Here are 5 reasons for why it's time to crucify the term "Calvinist".
Have You Not Read?
To identify as a Calvinist, or to name oneself after any human apart from Christ, is really to reveal a lack of understanding of the first three chapters of 1 Corinthians. What does Paul say to the feuding Corinthian church?
He:
Encourages them to have no divisions (1 Corinthians 1:10)
Stresses the centrality of Christ and not His ministers (1 Corinthians 1:12-13)
Reminds Christians that to embrace Christ is to embrace intellectual scorn from the world (1 Corinthians 1:22-29)
Reinforces the idea of the centrality of Christ and not His ministers (1 Corinthians 1:31)
Attributes his success in ministry to the work of the Spirit of God and not his individual skills or merits (1 Corinthians 2:4)
Communicates that their allegiance to ministers is a sign of spiritual infancy (1 Corinthians 3:1-4)
Reminds the Corinthians that God's ministers are nothing and that God alone causes ministry to bear fruit (1 Corinthians 3:6-7)
Explains that Christ is the only One upon which doctrine can be built (1 Corinthians 3:11)
Reminds them that to embrace Christ is to embrace foolishness and be hated, not respected (1 Corinthians 3:18)
Commands that they do not boast in men because they are already full in Christ (1 Corinthians 3:21-23)
The term "Calvinist" is designed to align one's self with an individual with particular views of theology and is no different from one saying they are of Paul or Apollos. It therefore brings division instead of unity, something of which Christians are to diligently maintain (Eph 4:3).
John Calvin Had Some Whack Theology
Can the theology of uninspired men truly be without error? Is there a need to associate so closely with another so as to adopt their name?
Perhaps you simply seek to align yourself with a Biblical understanding of soteriology, however, to call yourself a Calvinist is by definition to align yourself with all that he taught.
Here are some troubling things John Calvin said in the Institutes of the Christian Religion:
Church Buildings Are Sacred Spaces
"…when I consider the proper end for which
churches are erected

, it appears to me more unbecoming

their sacredness

than I well can tell, to admit any other images than those living symbols which the Lord has consecrated by his own word: I mean Baptism and the Lord's Supper." Book 1, Chapter 11, Section 13



Baptism Cleanses The Guilt Of Sin
"When it is said that
God purifies his Church

, so as to be "holy and without blemish," (Eph. 5:26, 27), that

he promises this cleansing by means of baptism, and performs it in his elect

, I understand that

reference is made to the guilt rather than to the matter of sin.

In regenerating his people God indeed accomplishes this much for them; he destroys the dominion of sin, by supplying the agency of the Spirit, which enables them to come off victorious from the contest. Sin, however, though it ceases to reign, ceases not to dwell in them." ~Book 3, Chapter 3, Section 11



Baptists Are Of The Devil
"No sound man, I presume, can now doubt how rashly the Church is disturbed by those who excite quarrels and disturbances because of pædobaptism.
For it is of importance to observe what Satan means by all this craft

—viz. to rob us of the singular blessing of confidence and spiritual joy…

Doubtless the design of Satan in assaulting pædobaptism

with all his forces is to keep out of view…

In this way, not only would men be impiously ungrateful for the mercy of God, but be less careful in training their children to piety

…let us present to him our infants, to whom he has assigned a place among his friends and family, that is, the members of the Church."~Book 4. Chapter 16. Part B, Section 32



Are these quotes a reflection of your theological views?

Why strive to unite to Calvin, who had errors in his theology, when the desire of the true Christian is to be united to Christ without doctrinal error?
Reformed Celebrities & Pop Theology
At the heart of identifying as a Calvinist is an obsession with celebrity.
Who is John Calvin but a 16th century celebrity? Who are the most vocal in promoting the term "Calvinist" but Christian celebrities like John Piper, James White, Voddie Baucham, R.C Sproul, Paul Washer, and Jeff Durbin, among others?
Is your desire to be aligned with a particular class of Bible teachers and their theology lurking behind your use of the term? Does identifying as a Calvinist get you into the theological cool club? Is it not to embrace a particular Christian subculture?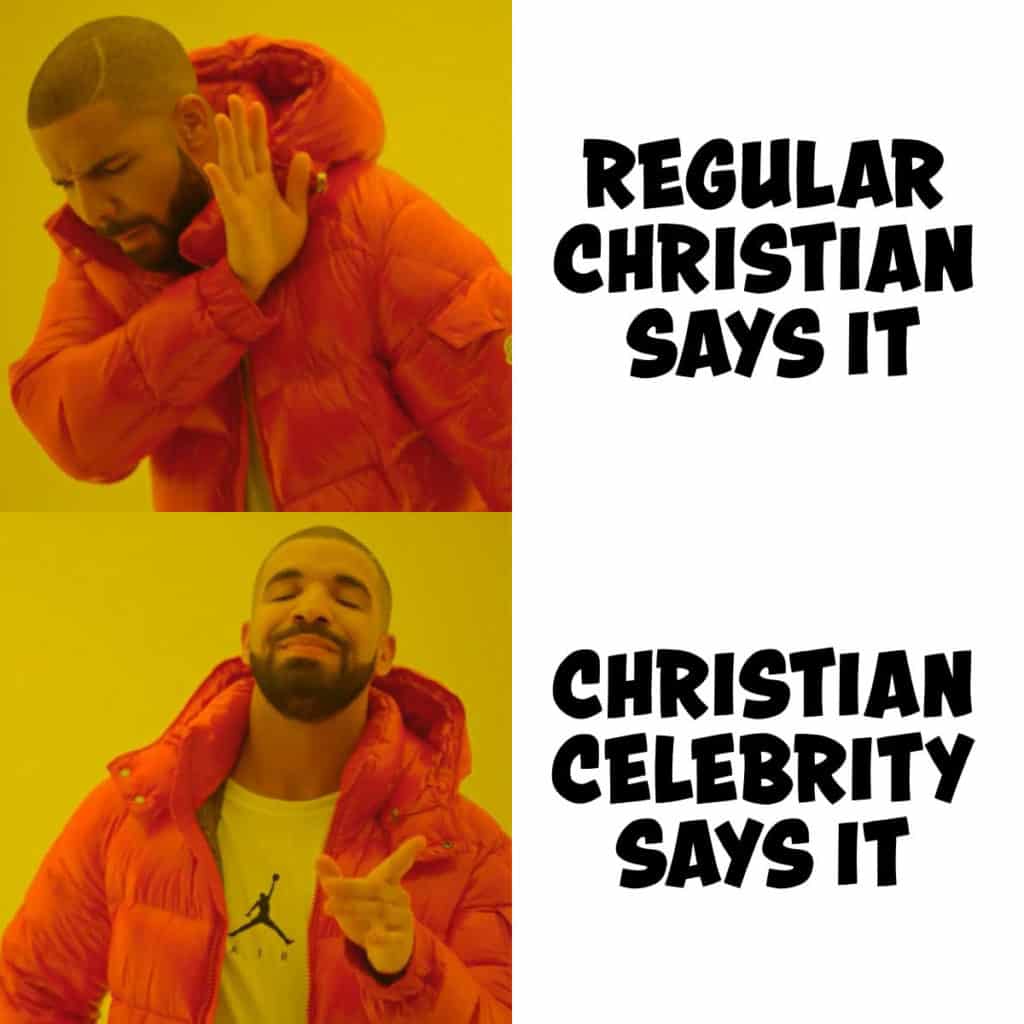 "Calvinist" is a term that aligns the deceptive and pseudo-pious sentiments of the flesh with the pride of life.
It's time to renounce Christian pop culture and its obsession with celebrity.
"Meology": Christian vs Calvinist
The Christian life is for others to see that we are of Christ, not to see that we are "Calvinists" (Matthew 5:16, John 5:41-47).
Is the Biblical term "Christian" deficient? Does it really need any addition like "Hedonist", "Calvinist", or "Reformed"?
Do such terms not detract from the work of Christ and place a focus on you?

How many times does the above poem, voiced by Christian celebrities, call the individual to focus on the self instead of Christ?
Notice that in this poem we did not "see him" on the cross, ridiculed, mocked, and scorned. Beware of practicing a form of Christianity that is centred around you.
Even the prosperity Gospel can come out of the mouths of those who appear to be theologically sophisticated.
Reformed™
Ever wonder how the Reformers would feel knowing that in the future their image or name would be used to sell merchandise?
You name it, someone has put the face or name of a famous Reformer on something and is trying to sell it. Books, documentaries, mugs, shirts, prints, coffee, notebooks, and ironically, literal icons.
Let's be honest, the term 'Reformed' on Facebook Groups has pretty much been reduced to simply barring posts on Sundays while obsessing over hobbies in a sanitised environment.
Grow a beard, own a leather-bound ESV, sip some artisan coffee with a flat cap and a cigar, and your suddenly a Calvinist (extra points for Reformed tattoos).
"Reformed" is synonymous with the term "Calvinist" and has come to share its defects.

It's ironic that popular blogger Tim Challies in the above trailer labels the Prosperity movement as the "Walmartisation of Christianity, driven by business principals" when the Reformed celebrity culture has adopted the same practise. Popular Reformed celebrities are the very selling point of this film!
The commercialisation of Christianity by leveraging a name as a brand is why you won't see Christian celebrities anonymising themselves online anytime soon.
"Reformed" has been used by clever marketers to peddle products to a target audience in what is a bizarre Protestant culture of virtue signalling.
Such a phenomenon surpasses the Roman Catholic relic merchants of old and their practices of venerating saints.
Stop Calling Yourself A Calvinist?
Has the Prosperity gospel impacted conservative Evangelical and Reformed Christian culture?
Are you going to distance yourself from the term "Calvinist"?