With the rise of social media, Reformed Theology has developed an obsession with Christian celebrities such as John Piper, James White, Voddie Baucham, R.C Sproul, Paul Washer, Jeff Durbin, and others.
There is a desire to be aligned with a particular class of Bible teachers and their theology that lurks behind the use of terms such as "Reformed" or "Calvinist". It's like the pass to get into a theological cool club, sometimes very literally with regards to membership of Facebook groups and subreddits.
It's time to examine Christian pop culture and its obsession with celebrity…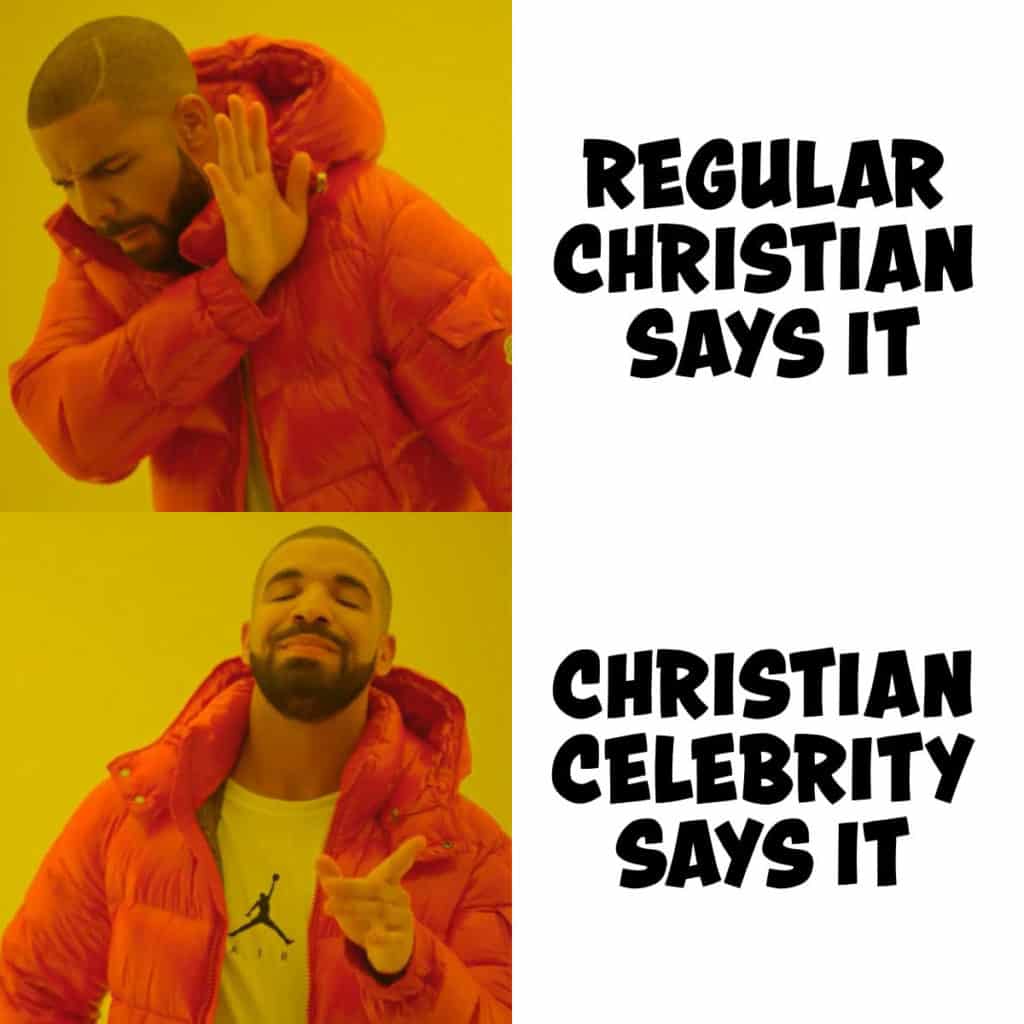 "Meology": Christian vs Calvinist
The Christian life is for others to see that we are of Christ, not to see that we are "Reformed" or "Calvinist" (Matthew 5:16, John 5:41-47).
Is the Biblical term "Christian" deficient? (Acts 11:26) Does it need any addition like "Hedonist", "Calvinist", or "Reformed"?
Do such terms not detract from the work of Christ and place a focus on oneself?

How many times does the above poem, voiced by Christian celebrities, call the individual to focus on the self instead of Christ?
Notice that in this poem we did not "see Him" on the cross, ridiculed, mocked, and scorned. Beware of practicing a form of Christianity that is centred around you.
Even the prosperity gospel can come out of the mouths of those who appear to be theologically sophisticated.
Reformed™
Ever wonder how the Reformers would feel knowing that in the future their image or name would be used to sell merchandise?
You name it, someone has put the face or name of a famous Reformer on something and is trying to sell it. Books, documentaries, mugs, shirts, prints, coffee, notebooks, and ironically, literal icons.
Let's be honest, the term 'Reformed' on Facebook groups has pretty much been reduced to simply barring posts on Sundays while obsessing over hobbies in a sanitised environment.
Grow a beard, own a leather-bound ESV, sip some artisan coffee with a flat cap and a cigar, and your suddenly a Calvinist (extra points for Reformed tattoos).

It's sadly ironic that celebrity blogger Tim Challies in the above trailer labels the Prosperity movement as the "Walmartisation of Christianity, driven by business principals" when the Reformed/Christian internet celebrity culture has adopted the same practise. Popular Reformed celebrities are the very selling point of this film!
The commercialisation of Christianity by leveraging a name as a brand is why you won't see Christian celebrities anonymising themselves online anytime soon. A Christian celebrity offers strong social proof that helps marketers sell products to this subculture.
It's like a bizarre Protestant culture of virtue signalling.
This modern phenomenon grievously surpasses the Roman Catholic relic merchants of old and their practices of venerating saints because we have the open witness of the scriptures in a language we can understand! What is our excuse?
A Time Of Reflection & Repentance?
Has the prosperity gospel impacted conservative Evangelical and Reformed Christian culture? Have you put too much emphasis on pop theology through social media? Is it time to repent of our obsession with Christian celebrities and time to get back into the Word of God?